A reader asks: I have a question regarding 2-stroke outboard engine oil for racing. My engine is a modified, high-compression, 40-horsepower Yamaha. This motor is used only for drag racing. During races, it runs up to 8000 rpm.
Would AMSOIL Dominator 2-Stroke Racing Oil work well? Or would AMSOIL Interceptor be a better option for this engine?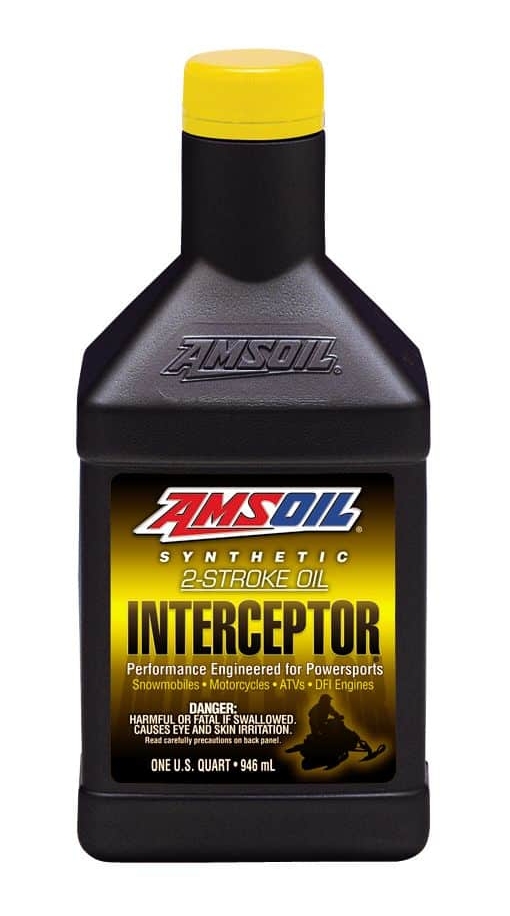 Our answer: First, let us preface our answer by mentioning that the following oil recommendations apply to racing situations only. Stock outboard engines would require a different oil. This is important and we'll touch on that below. Both Dominator and Interceptor will provide superb wear protection for your racing outboard. But because of the racing/marine operating conditions, we would lean toward Interceptor.
Marine engines are still apt to run cooler and operate at lower rpm than 2-stroke engines used on dry land (even in this racing application). Think motocross or kart racing engines that run at 12,000-plus rpm. Therefore, your racing outboard engine will still be prone to engine deposits.
Interceptor contains a large amount of detergents. The motivation for the high detergent content is to keep snowmobile power valves clean. So, you would see cleaner engine internals with Interceptor over Dominator.
Dominator is a "racing-only" 2-stroke formula. It was designed for dry land racing engines that are torn-down frequently. Dominator should be used only in modified engines that run at extremely hot operating temperatures. Therefore, less detergents are required.
Interceptor will deliver all of the wear control needed. Plus it will ward off deposits and prevent plug fouling.
For marine engines in stock trim, do not use Interceptor or Dominator. For normal marine conditions, depositing and plug-fouling could be the result.
What About Oil For Outboard Engines Under Normal Use?
Important: Stock 2-stroke outboard engines should use HP Marine or AMSOIL Synthetic Injector Oil. Both will provide exceptional wear protection and resist engine deposits.