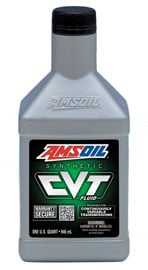 A reader asks: I have to spend $4000 on a CVT transmission rebuild for my Nissan Rogue. I still owe $6000 on this car. The mechanic says the transmission failure happened because I never changed the fluid. How often should you change oil in a CVT transmission?
Our answer: CVT Fluid should be changed a lot more often than most people know. For most Nissan vehicles equipped with CVT transmissions, the fluid change interval is every 60,000 miles (96,000 km) or two years (whichever comes first).
For "severe service" operation, Nissan suggests changing the fluid at 30,000 miles (48,000 km) or two years (whichever comes first). Severe service can be defined as operation that creates very hot operating temperatures. This could be frequent towing or heavy-hauling, hill-climbing or operation in very hot climates.
For a list of CVT fluid change intervals for other car makers, see How Often Should CVT Fluid Be Changed?
Why Is It Important To Change CVT Fluid?
CVT transmissions are extremely hard on fluid. Normal CVT operation is rife with fluid shearing forces and extreme heat. Viscosity breakdown occurs over time and the fluid loses the suitable frictional properties. Once the CVT fluid breaks down, shuddering and poor operation starts to occur. At that point, transmission wear starts to spiral. It is certainly wise to change out the fluid before it starts to fail. Replacement of a CVT unit is very expensive. Therefore, regular CVT fluid changes don't cost, they pay.
Why Use Synthetic Over Conventional CVT Fluid?
As mentioned, CVT transmissions routinely generate very hot operating temperatures. Hot temperatures accelerate the degradation of CVT fluid. Synthetic oils have a greater capacity to withstand extreme heat over conventional fluids. A high-quality synthetic CVT fluid can also actually lower operating temperatures.
We are certainly partial to AMSOIL Synthetic CVT Fluid. AMSOIL is a pioneer in synthetic transmission oil development. Our customers tell us that this product provides smooth, shudder-free performance. This AMSOIL CVT Fluid is a safe and dependable upgrade over factory CVT fluids. It covers most all of the popular CVT industry specifications.
Does A CVT Fluid Change Have To Be Performed By A Car Dealership?
Many competent car repair shops can perform a CVT fluid change. You do not necessarily have to go back to your car dealership to have this service performed. The main consideration is that the fluid being used is compatible with the industry specification required for your transmission.
Questions? Feel free to contact us using the form on this page or call us at 1-800-748-5781.