Every year we compile a list of the most popular passenger car and diesel motor oil viscosity grades. Note that these statistics are based on Oildepot's sales and not the motor oil industry as a whole.
Passenger Car And Light-Truck Motor Oil Viscosity Listing
We expected the duo of 5W-20 and 0W-20 to make further gains against 5W-30. But overall, 5W-30 still holds a steady market share. Oils like 10W-30, 10W-40 and 20W-50 have remained relatively firm due to steady demand from classic car owners. The ultra-thin 0W-16 grade enters the survey for the first time. We expect that over the next decade, auto-makers will make 0W-16 the recommended grade for economy cars. Perhaps 0W-16 will approach a double-digit share of sales in the next 5-7 years?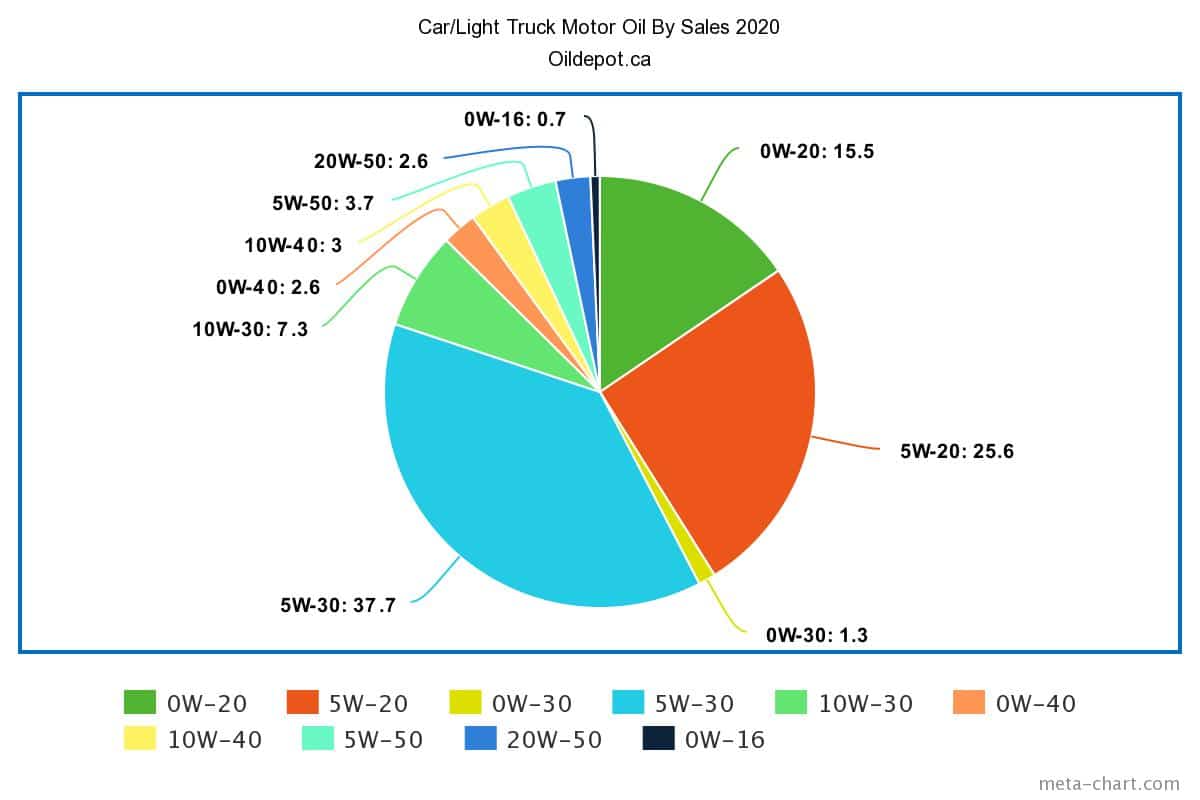 Most Popular Diesel Engine Oil Viscosity Grades
There is also very little new in the diesel motor oil segment. As expected, 5W-40 still dominates sales, but 15W-40 still holds a respectable share. The 10W-30 diesel grade has started to head upward in popularity. This viscosity is starting to be the main engine oil suggestion for big players like Ford's 6.7L Power Stroke and the latest 6.7L Cummins engines in Ram trucks.