AMSOIL PC Promotion- Free Interceptor Quart On Orders Over $75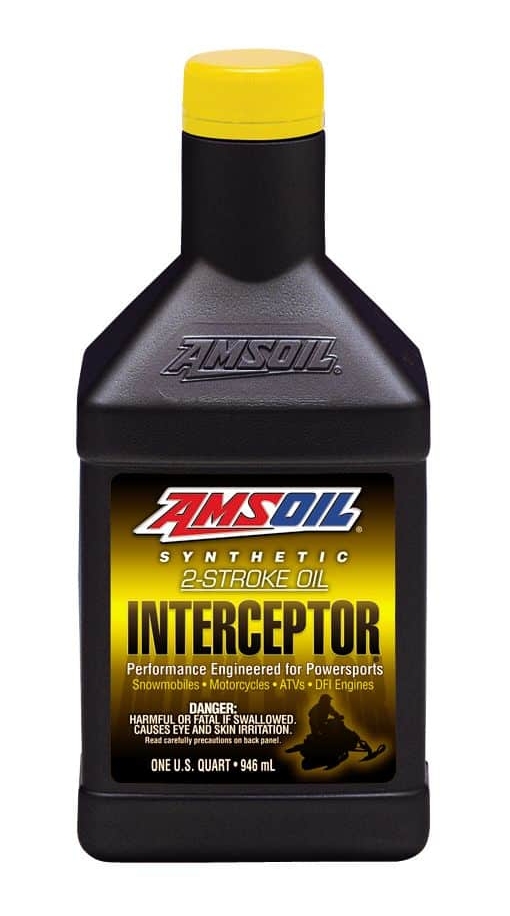 To kick off the 2020-21 snowmobile season, AMSOIL is in a giving mood. Preferred Customers and Catalog orders over $75.00 will get one free quart bottle of AMSOIL Interceptor Synthetic 2-Stroke Injector Oil. To take part, use the promo code "SNOW920". This promo code can be used with online and telephone orders.
This promotion runs from September 23rd through the 29th, 2020 at 11:59 pm (CST).
There is also a free shipping promotion taking place. Preferred Customers and Catalog orders are eligible for free shipping on orders over $50 until September 29th. The regular Preferred and Catalog Customer free shipping threshold is $100 in the US and $130 in Canada. So, those placing orders over $75 can choose either free shipping or the free quart of Interceptor (not both).
Orders over $100 in the US or $130 in Canada will automatically get free shipping, so they can simply take part in the free Interceptor promotion.
Who Is Eligible For This Offer?
Preferred Customers and Catalog Customers in the United Stated and Canada. Catalog Customers buy at full suggested retail prices. However, all other AMSOIL account types are not eligible.
What Is An AMSOIL Preferred Customer?
This is a wholesale program for individuals using AMSOIL products for personal use. This program is ideal for for do-it-yourselfers and motorsports enthusiasts.
How Can I Become An AMSOIL Preferred Customer?
Simply request a price list using the form on this page. We will send you a wholesale pricing and we can go from there!
About AMSOIL Interceptor
Interceptor is AMSOIL's premiere two-stroke snowmobile injector oil. It is a direct replacement for Ski-Doo XPS 2T E-TEC Synthetic Oil, Polaris VES Full-Synthetic 2-Stroke Oil and Arctic Cat C-TEC2 Synthetic 2-Stroke Oil. Interceptor is widely known for its ability to keep variable exhaust power valves clean. It provides exceptional wear protection and optimal throttle response. As a result, Interceptor is one of AMSOIL's most popular products (and for good reason).
Questions? Contact us using the form on the page or call us at 1-800-748-5781.